How Does Your Perfect Kitchen Look Like Based On Your Personality?
Which style will match your personality well?
START THE QUIZ!
Question 1/10
pexels.com
How often are you in your kitchen?
Only when I'm cooking dinner
Question 2/10
pixabay.com
Do you prefer lighter or darker colors?
Question 3/10
pixabay.com
What's your favorite ingredient?
Question 4/10
pixabay.com
Do you prefer a more vintage or modern look?
Question 5/10
pixabay.com
Do you need a ton of space in your kitchen?
Question 6/10
pixabay.com
What's your ideal centerpiece?
Question 7/10
pixabay.com
How would you describe your design style?
Question 8/10
pixabay.com
Do you want a kitchen that's more welcoming or sleek?
Question 9/10
pixabay.com
Which kitchen organizing feature could you not live without?
Question 10/10
pexels.com
What do you want most in your kitchen?
Your perfect kitchen is one that is warm and homey. You want a kitchen that feels inviting and that's why a country style kitchen would be perfect for you. Country kitchens have a very open plan about them that makes it easy to cook in.
Country Kitchen
h-cdn.co
The perfect kitchen for you would be one that is invited but also has worn look to it. Rustic kitchens have an array of dark times that will definitely make you feel comfortable.
Rustic Kitchen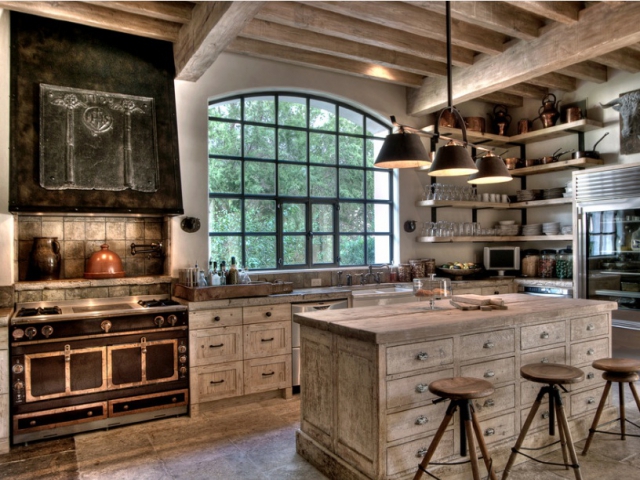 blogkitchens.com
Nothing would be better for you than a modern kitchen. You want something that is sleek and stunning and very easy to use. You don't want anything too extravagant as a simple style would do well.
Modern Kitchen
hzcdn.com
You're not too big on the look of a modern kitchen and instead prefer a more traditional take on it. You believe that you shouldn't fix what's not broken and you don't see what you should change a kitchen that works perfectly.
Traditional Kitchen
amazingarchitecture.net
You like a kitchen that mixes traditional and modern styles. Your perfect kitchen has the warmth of a traditional kitchen but the sleek and simple design of a modern one.
Transitional Kitchen
kitchen-design-ideas.org