What Makes Your Blood Boil?
What just makes you incredibly angry?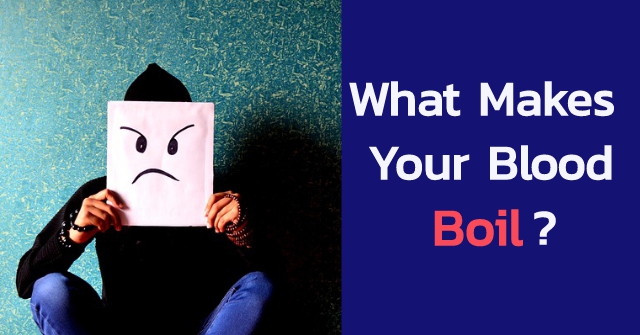 START THE QUIZ!
Question 1/10
pexels.com
How often do you get angry?
Question 2/10
pexels.com
Who usually makes you angry?
Question 3/10
pexels.com
Would you ever take revenge on someone who made you mad?
Question 4/10
pexels.com
What physical reaction do you usually get when you're angry?
Question 5/10
pexels.com
What do you usually do when someone angers you?
I confront them in private
Question 6/10
pexels.com
Do you ever feel like you just can't control your anger?
Question 7/10
pexels.com
What usually helps you calm down?
Question 8/10
pexels.com
How are you best described when angry?
Question 9/10
pexels.com
Do you have a quick temper?
Question 10/10
pexels.com
When you get angry, you:
Nothing makes you angrier than when other's take credit for something that is obviously your work. You know that you worked hard on it and yet someone else is getting credit for your hard-work. It's even worse when you're unable to prove it.
People Taking Credit For Your Work
pexels.com
Being blamed is already something that's humiliating but when it's something that you didn't even do? That just makes it even worse. Usually you won't be able to prove yourself right and you have to take the blame anyways.
Being Blamed For Something You Didn't Do
pexels.com
Nothing makes your blood boil quite like a liar does, especially when you know they're lying. You don't like being betrayed and taken a fool for so it just makes you extremely angry to have someone lie to you.
Liars
pexels.com
Something that just makes you extremely is incredibly slow drivers. You usually have somewhere you have to be and these people usually are driving well under the speed limit. You can't but express your road rage at these people.
Slow Drivers
pexels.com
Nothing makes you angrier than someone who wants to get into your business and see what you're doing. You like to keep things private in some aspects and so you don't like people poking their head in and questioning everything.
Nosy People
pexels.com