What's Your Crazy Hidden Talent?
Your personality can say a lot about you, but have you ever thought of what insane hidden talents you might have based on how you are and what you like? The world is huge and ever expanding, so you might be able to do something special!
START THE QUIZ!
Question 1/10
wikimedia.org
You're favorite color is...
Question 2/10
wikimedia.org
Which of these words describes you the most?
Question 3/10
wikimedia.org
I would most likely eat...
Question 4/10
wikimedia.org
A statue of me would be made out of...
Question 5/10
wikimedia.org
I would rather ____ than walk.
Question 6/10
melleum.com
The music I dance to is...
Question 7/10
wikimedia.org
When I spend time with nature...
I like to sweap the ground
Question 8/10
pixabay.com
My favorite movie genre is...
Question 9/10
ashevilledentalcare.com
I am bad at...
Question 10/10
pexels.com
What is your favorite activity to relax?
You're a strange and complex person who loves doing things out of the ordinary, yet is something loved and enjoyed by many. Curling is a sport that probably not a lot of people understand and that's A-OK with you. You don't mind that people think you're weird, you're just there to have fun and get a work out.
Curling
wikimedia.org
You're able to follow directions easily and keep up the pace with others so dancing is the perfect hidden talent for you! You also have a love of nature that gives you a softer and gentler appeal. You can't be tamed, so you're very much like the wild wolves you dance with!
Dancing With Wolves
wikimedia.org
You pay attention to detail and are a very focused person. You can spot things quickly and easily, leaving others behind in the trail of dust. Because you're so determined and detail-oriented, finding Waldo is as easy as breathing for you.
Finding Waldo Before Everyone Else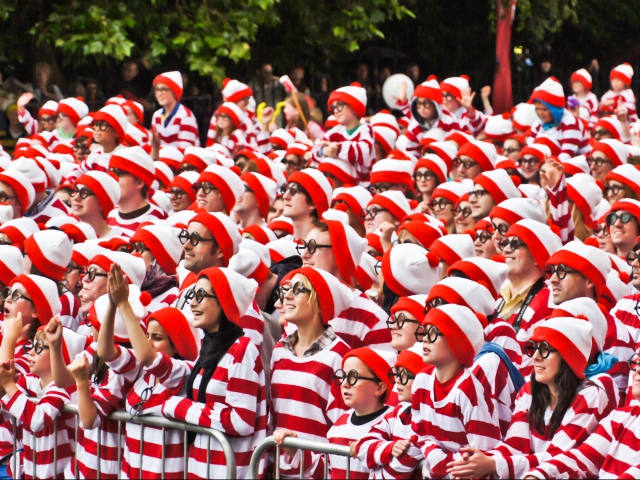 wikimedia.org
Approachable and outgoing, you're the perfect person for collecting friends. You have an aura about you that just draws people in whether you realize it or not. You might not notice or think much of it, but I bet you can name a lot more friends than others can!
Collecting Friends
huffpost.com
You're a very zany, yet gentle soul. You avoid confrontation and are patient enough to wait for molasses in winter. This makes you the perfect person to work with bears, but with your crazy personality, you want them to do something spectacular and they'll only listen to you!
Teaching Bears To Juggle
wikimedia.org