What's Your Duchess Personality?
Every duchess has a unique personality, one that sets them apart from us commoners and even other royals! What's your true duchess personality? If you were to marry into the royal family, who would you be and how would others perceive you? Let's find out with this enlightening royal quiz!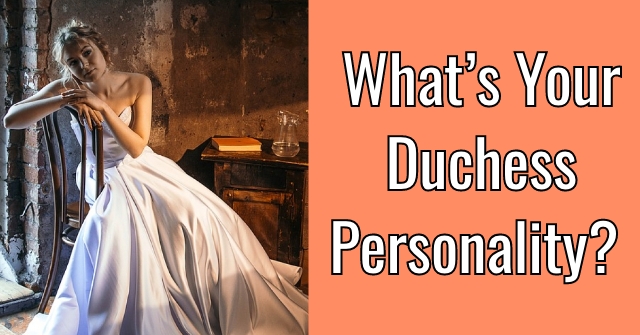 START THE QUIZ!
Question 1/10
pixabay.com
Pick a biscuit:
Question 2/10
pexels.com
How would you have your tea?
Weak, with a little milk.
Regular, with milk and sugar.
Question 3/10
pexels.com
Pick a place in the UK to visit:
Question 4/10
staticflickr.com
Which British TV show would you watch?
Question 5/10
wikimedia.org
Which British meal would you like to chow down on?
Question 6/10
pexels.com
Which of these hobbies would you prefer?
Question 7/10
pexels.com
What word would you use to describe yourself?
Question 8/10
pexels.com
Which deadly sin are you most likely to commit?
Question 9/10
staticflickr.com
Which singer would you most like to see in concert?
Question 10/10
pexels.com
Where would you most like to go on vacation?
Your duchess personality is formal and cautious! You would strive to play by all of the royal rules and avoid stepping on any toes. You'd be fond of tradition and upholding family history, yet you would still come across as youthful and charming. A bit shy and reserved, you may not be as out there as some duchesses!
Formal And Cautious
wikimedia.org
Your duchess personality is totally confident! You know who you are as a woman and you're not afraid to embrace every little facet of your awesome self. Though you may break royal protocol from time to time, you would do so in the name of total authenticity and confidence!
Confident
wikimedia.org
Your duchess personality is charming and genuine! You'd be the duchess of the people. Someone who comes across as being very warm and genuine. You exude a charm that makes others feel instantly at ease and warmed right to the core. Where some duchesses are cold and standoffish, you'd be as charming as they come.
Charming And Genuine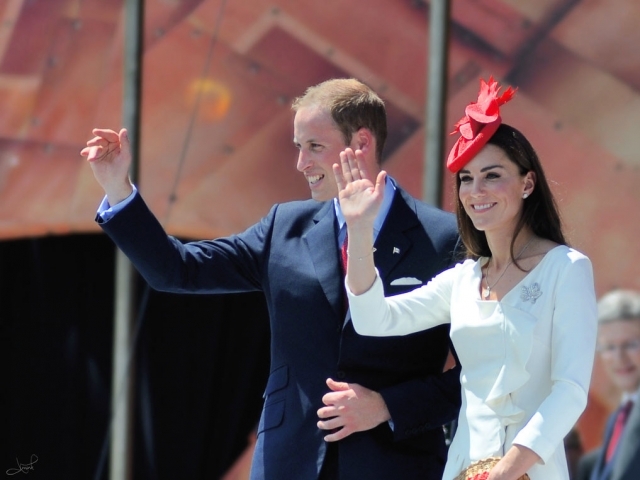 staticflickr.com
Your duchess personality is comfortable and easy! While some duchesses take years to settle into their role, you would feel an instant sense of comfort and ease. With your laid back and relaxed demeanor, you'd be able to relate to the people and make others feel comfortable. Never stuffy or traditional, you would seek to modernize the royal way of living.
Comfortable And Easy
wikimedia.org
Your duchess personality is reserved and traditional! You're someone who believes that rules exist for a reason, especially royal rules. You'd always follow protocol, uphold tradition, and do your best to bring pride to the family name. Quite reserved and shy, you wouldn't always step into the limelight willingly.
Reserved And Traditional
wikimedia.org