Which Big City Should You Live In?
Big cities - centers of shopping, entertainment, business, and nightlife - can be so exciting! Take this quiz to find out which big city you'd feel most at home in.
START THE QUIZ!
Question 1/10
pixabay.com
Would you prefer to live in a big city or small town?
Question 2/10
pixabay.com
What's your day-to-day life generally like during the work week?
Full of surprises every day
Question 3/10
pixabay.com
On a scale of 1-10, with 10 being the most, how unique and different from the crowd do you think you are?
Question 4/10
wikimedia.org
Do you prefer to get around using a private car or public transportation?
Question 5/10
wikimedia.org
What type of house is your dream home?
Traditional Suburban One-Story
Question 6/10
wikimedia.org
What part of the country are you most comfortable living in?
Question 7/10
wikimedia.org
Pick your favorite bird from the following choices!
Question 8/10
staticflickr.com
What type of cuisine makes your mouth water most?
Question 9/10
wikimedia.org
What's your favorite thing to do on a snowy day?
Stay indoors by a fire and drink hot cocoa
Build snowmen and make snow angels
Question 10/10
wikimedia.org
Sunsets or sunrises?
New York, New York, is the city for you! You are hard-working, ambitious, and so so driven. You love networking with other like-minded people, and you're always on the go. You'll feel right at home in the city that never sleeps!
New York City, NY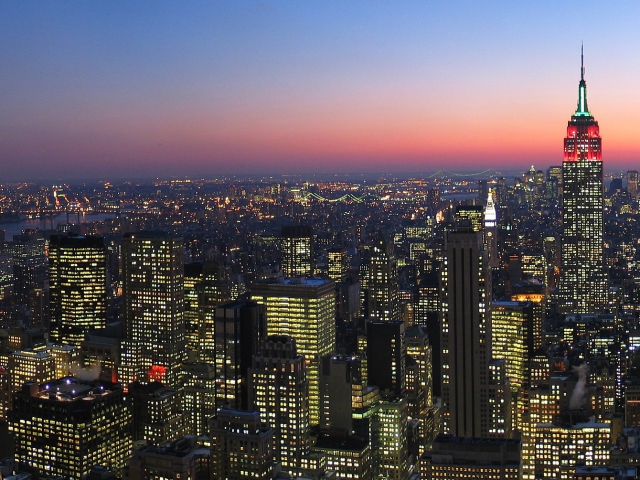 wikimedia.org
Honolulu is a city, but there's still no doubt that it's on an island. Hawaii is home of a very relaxed, laid back culture - one that matches your personality perfectly! You'd be absolutely content here, where people move a bit more slowly and always take time to smell the roses...or ocean mist, for that matter!
Honolulu, HI
wikimedia.org
Nashville - as we all must know - is the home of country music! You are everything country music is: down-to-earth, humble, hard-working, and spunky. You know that to get what you want, you have to work hard for it, and you're not afraid of getting down and dirty either! You don't beat around the bush - you're very real, genuine person. You'd love the city of Nashville!
Nashville, TN
wikimedia.org
Chicago, Illinois, is quickly becoming a city where people are free to be whatever they want to be! You are a free-spirit, someone who marches to the beat of your own drum and doesn't care what anyone thinks of you. You're unique, quirky, and mysterious. Chicago will give you a base of like-minded people, and you'll feel right at home!
Chicago, IL
wikimedia.org
Los Angeles is one of the glitziest and most glamorous cities in the United States. Home of Rodeo Drive, Beverly Hills, Hollywood, shopping, and stars, this is where you want to be if you want to be part of the 'it' crowd. You love being surrounded by others and always try to be the life of the party. You're social, outgoing, and fun. Los Angeles is where you'll feel perfectly at home!
Los Angeles, CA
wikimedia.org