Which Sentence Says All About You?
Can a person be defined in a sentence? There are so many insightful quotes out there -- one of them says everything about you. Which famous sentence is the one for you? Let's find out!
START THE QUIZ!
Question 1/10
pixabay.com
What is your element?
Fire (Aries, Leo, Sagittarius)
Water (Cancer, Scorpio, Pisces)
Air (Gemini, Libra, Aquarius)
Earth (Taurus, Virgo, Capricorn)
Question 2/10
pixabay.com
How do you want to be remembered?
As someone who inspires happiness
As someone who's impossible to forget
Question 3/10
pixabay.com
What do you most want to improve upon in yourself?
Not care what others think
Question 4/10
pixabay.com
Would you rather be popular or true to yourself?
Question 5/10
pixabay.com
Do you ever feel like others don't understand you?
Question 6/10
pixabay.com
What period of history is most fascinating to you?
Question 7/10
pixabay.com
What's your favorite section of the bookstore?
Skill-building or self-help books
Question 8/10
pixabay.com
Who would you want to have dinner with?
Question 9/10
pixabay.com
How do you deal with negative people?
Spread positivity to them
Deal with them and try to get away
They don't affect me at all
Question 10/10
pixabay.com
Which activity do you want to spend more time doing?
"Unless you try to do something beyond what you have already mastered, you will never grow." ? Ronald E. Osborn. This sentence describes you because you are a risk-taker, and you live without regrets. If you make a mistake, you know it's a learning experience and you continue to grow as a person.
"Unless You Try To Do Something Beyond What You Have Already Mastered..."
pixabay.com
"We need never be hopeless because we can never be irreparably broken." ? John Green. You are most defined by your hopefulness! You know that the hard times are only temporary.
"We Need Never Be Hopeless Because We Can Never Be Irreparably Broken."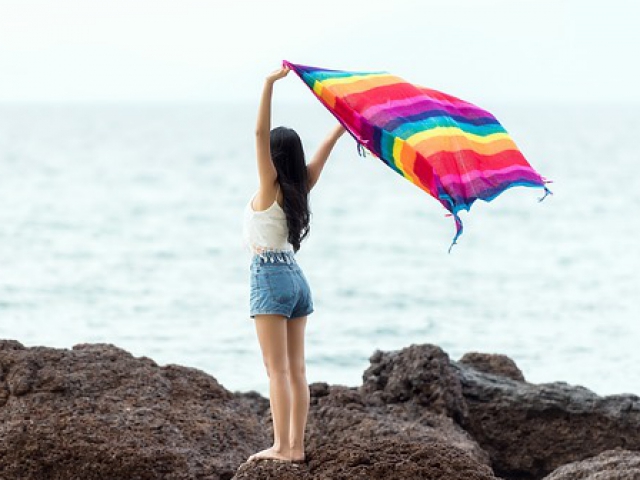 pixabay.com
"I've been fighting to be who I am all my life. What's the point of being who I am, if I can't have the person who was worth all the fighting for?" ? Stephanie Lennox. You have a strong spirit! Being yourself is not something you're willing to compromise.
"I've Been Fighting To Be Who I Am All My Life..."
pixabay.com
"I live in my own little world. But its ok, they know me here." ? Lauren Myracle. You aren't like anyone else! You're also independent and great at spending time with yourself.
"I Live In My Own Little World. But Its Ok, They Know Me Here."
pixabay.com
"She was a girl who knew how to be happy even when she was sad. And that's important, you know."? Marilyn Monroe. You are most defined by your optimism and happiness! Like Marilyn said, it's important to keep your head up even when it's difficult.
"She Was A Girl Who Knew How To Be Happy Even When She Was Sad."
pixabay.com